It's not the year 1980. Not a popular year for me. But who cares because I'm popular now. So to speak.
Out of all the content that exists on this site (and it's a lot, believe me) and all the fabulous women blogging in this community, to be called out as "Most Popular on BlogHer" is pretty darn cool. It is right? I think it is. So much so that I had to commemorate this moment with a screen shot and share it with you all.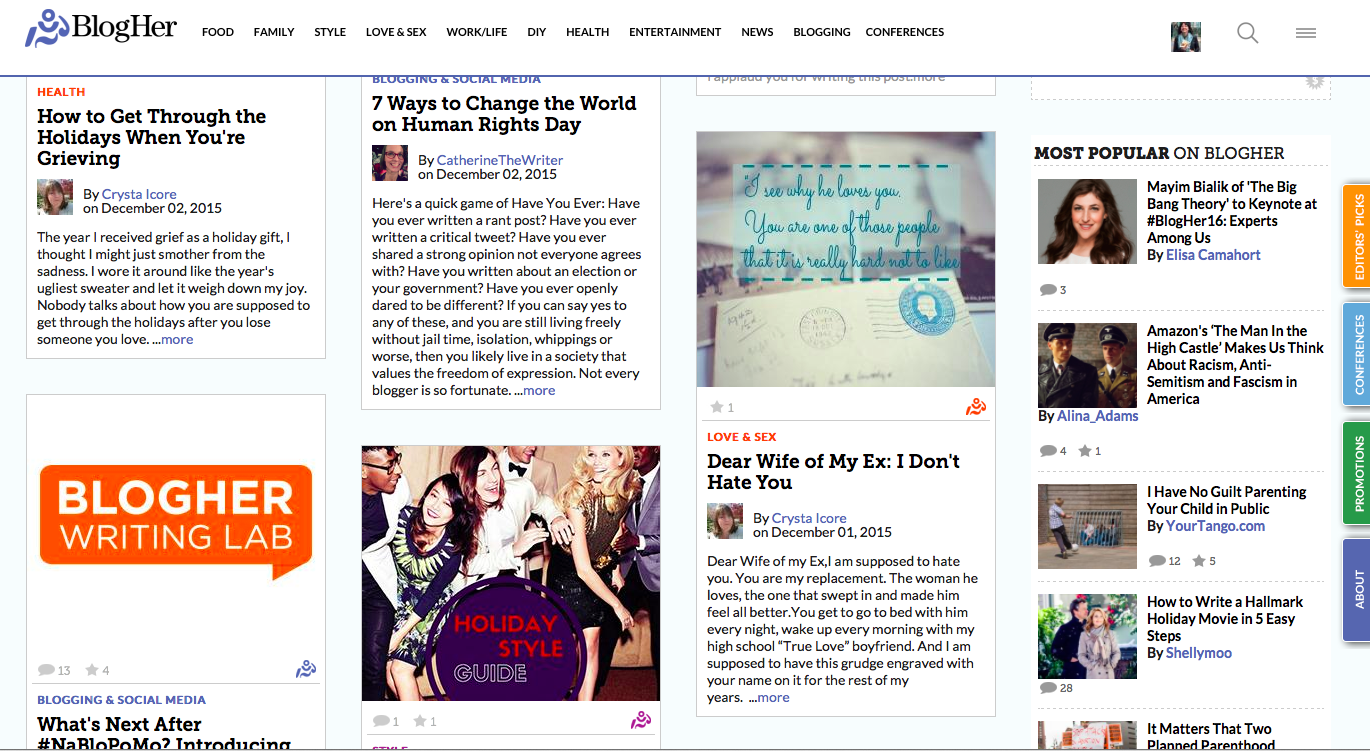 See that in the right hand column? Right underneath Blossom? (Okay, like 3 under Blossom, keep looking.) That's meeeeeeeeeeee!