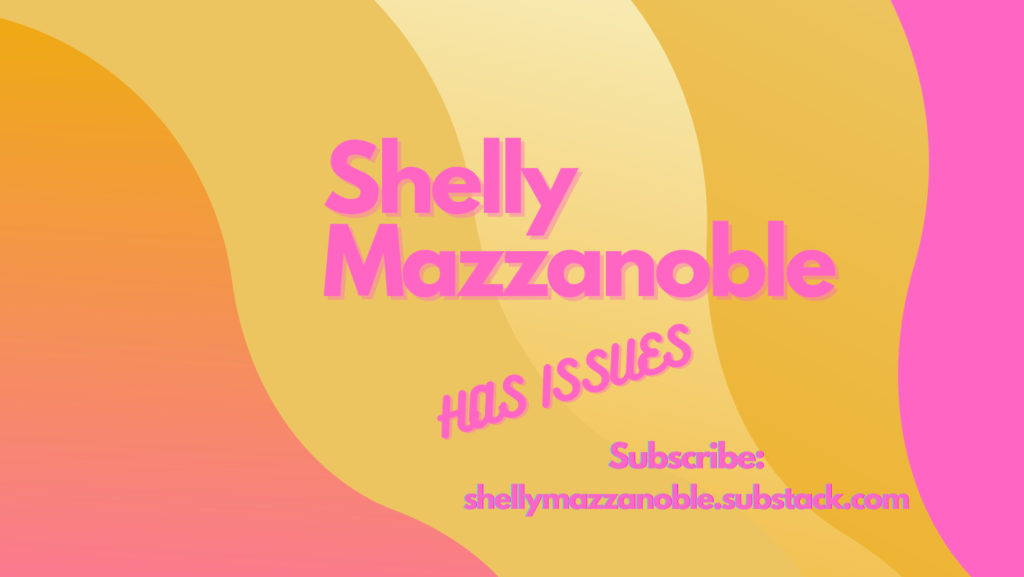 And you can have my issues too!
How generous is that?
I've started a newsletter and would love very much for you to subscribe so my issues can become your issues.
Again, I'm generous like that.
What are my issues? Let's see. We'll cover pop culture, D&D, reality TV, parenting, humor, pictures of my dog, and general snarky observations. My intent is to send it weekly but, you know, we'll see. But I'm about to go 2 for 2 so you'll definitely want to sign up before Thursday.
Sign up for Shelly Mazzanoble Has Issues here.
XO!